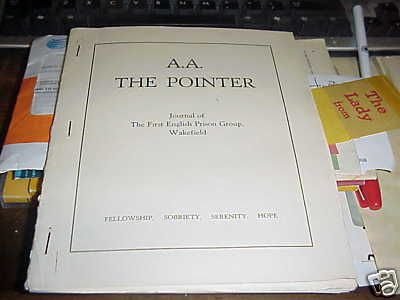 journal groupe prison wakefield GB + - 1964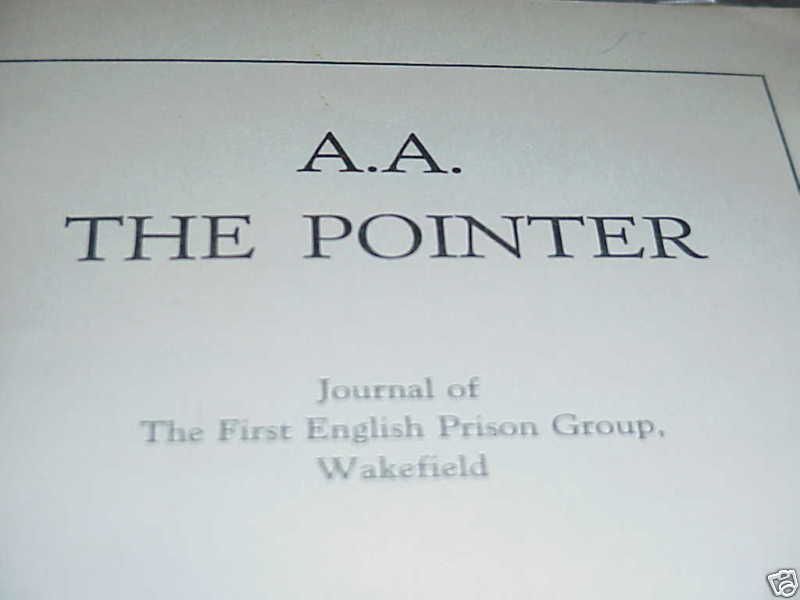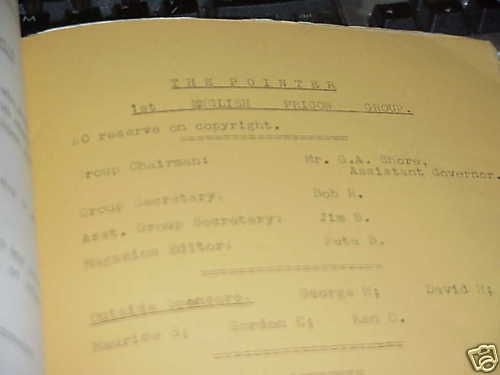 1 exemplaire à vendre sur e-bay actuellement avec ce commentaire : LINK
"RARE: "A.A. THE POINTER" ...JOURNAL OF THE FIRST ENGLISH PRISON GROUP, WAKEFIELD. ..(ENGLAND?...I THINK BUT NOT CERTAIN) VINTAGE 1964(COULD BE EARLIER)..HAS STORIES/ARTICLES OF INMATES/OTHERS WHO HAVE FOUND HELP AND HOPE THROUGH ALCOHOLICS ANONYMOUS....29 PRINTED PAGES..MAY BE OF GREATER INTEREST TO PEOPLE WORKING/INTERESTED IN PRISON WORK AND ALCOHOLICS..... HERE IS YOUR CHANCE FOR A NICE GIFT FOR YOURSELF OR SOMEONE ELSE AT A RESPECTABLE PRICE.... ....W/BEST REGARDS...PETE"